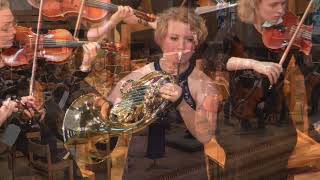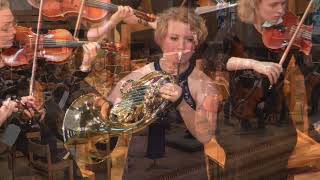 Big Sky News interviews Madeleine Folkerts!
Jake Sorich of Big Sky News interviewed our newest member, Madeleine Folkerts, about her recent move to Montana! It is a great spotlight on Madeleine and also highlights a video of one of her performances as a concerto soloist. CHECK OUT "MADELEINE FOLKERTS TO JOIN CHINOOK WINDS/GREAT FALLS SYMPHONY AS PRINCIPAL HORN PLAYER" BY JAKE SORICH. #madeleinefolkerts #horn #newmembers #press #BigSkyNews #introductions #JakeSorich #video
Welcome to new members Lauren Blackerby and Dorian Antipa!
We are so excited to introduce our two newest members: oboist Lauren Blackerby and bassoonist Dorian Antipa! The Great Falls Tribune recently interviewed our new colleagues and did a lovely write-up in the paper this week. Check out the article here. #newmembers #ChinookWinds